Gratitude is a kind of cataract surgery, clearing our eyes to see what we value with more brilliance and clarity. And the more clearly we see treasured things in peril, the more clearly we will notice the hazards they face, propelling us to action.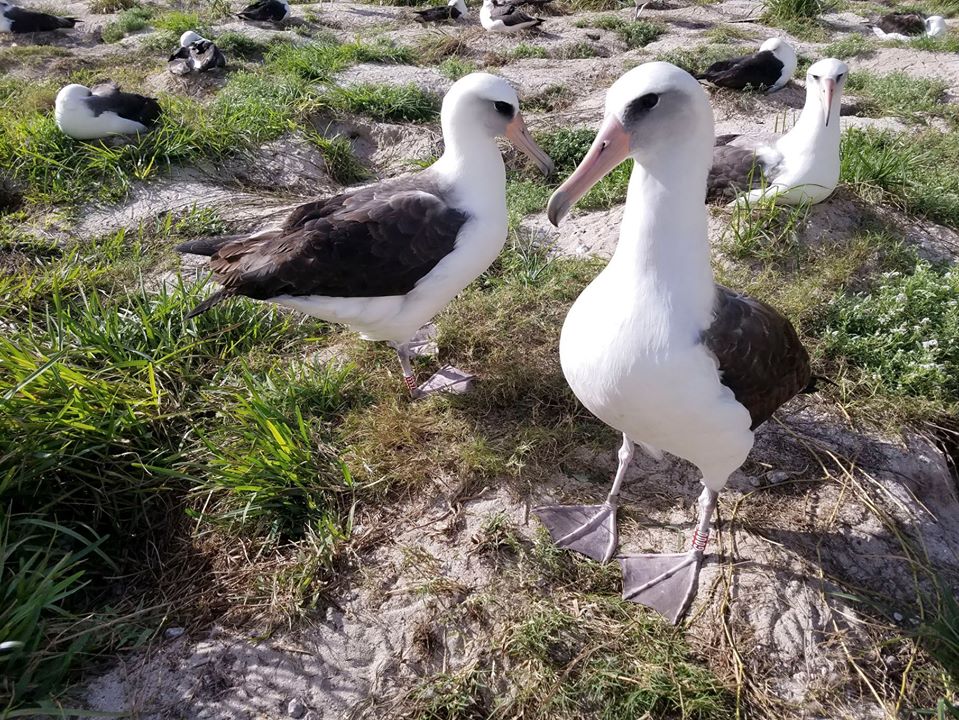 Wisdom (left) and her mate Akeakamai on 9 November 2019; photo by Emily Jankowski / USFWS
....and a host of wondrous tropical birds between there and Panama City. (Hover your mouse above any photo or click on it for Flickr to identify it for you.)
In Maine, for the first time in my life, I got to see and photograph baby Piping Plovers—my photos will be among my very most treasured as long as I live.
And 2019 turned out to be a banner year for the species in Maine, where a minimum of 165 baby plovers fledged, a 29 percent increase over last year—and last year's numbers were 30 percent higher than 2018. And in Chicago, a pair successfully brought off two chicks in the city for the first time since 1955.
When I was in Maine, I also took my prettiest Bobolink photos ever.
And in Wisconsin, for the first time in my life, I photographed a family of Le Conte's Sparrows, in the very field where I used to bird when my mother-in-law lived there.
This year I had the enormous thrill of being invited to speak for groups from northern Maine to southeastern Arizona, enjoying birds ranging from Atlantic Puffins and Arctic Terns to Elegant Trogons and Five-striped Sparrows. (The only one I took a photo of this year was the trogon, and I've never photographed a Five-striped Sparrow.)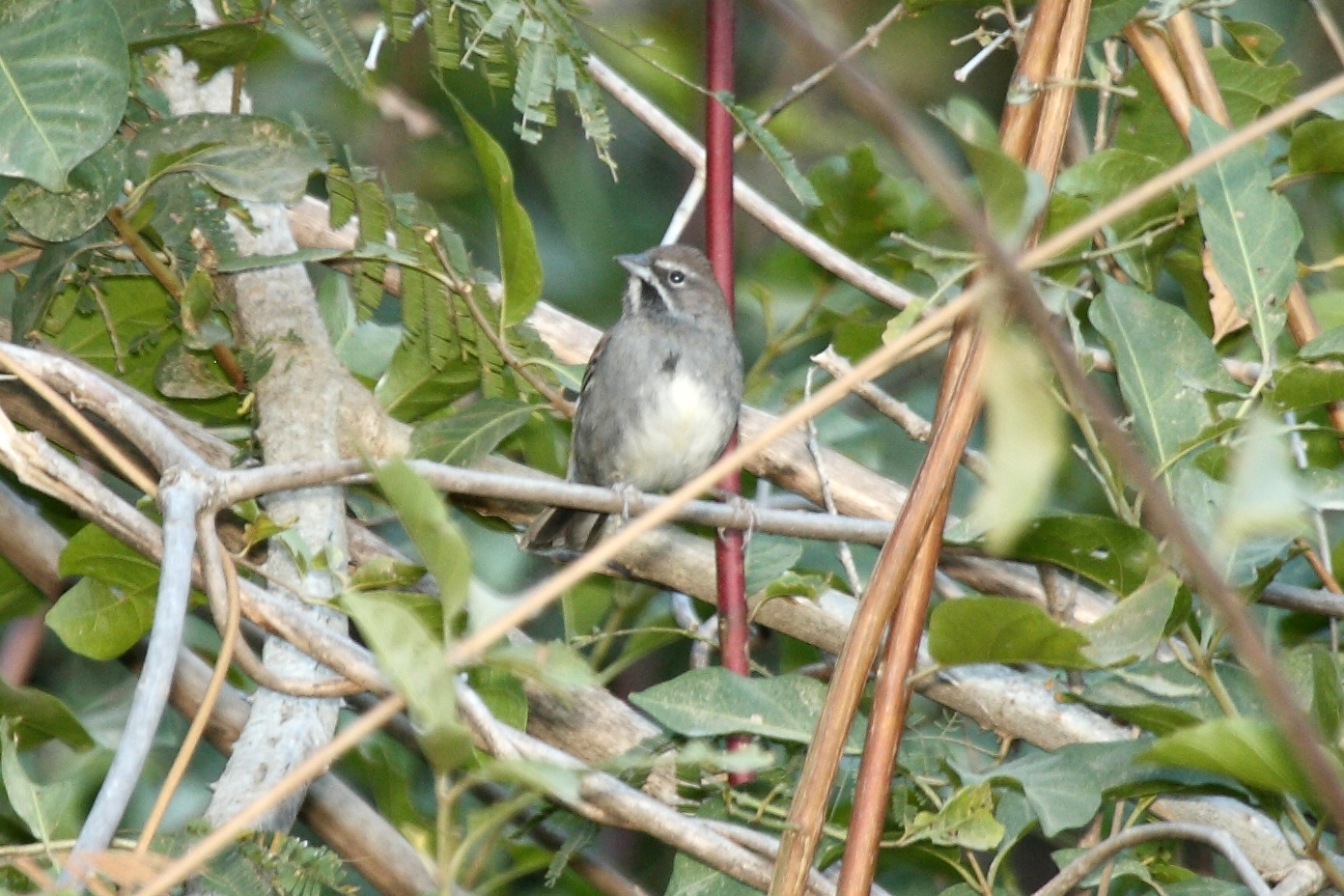 Photo by Dominic Sherony, via Wikipedia, Creative Commons
On all those trips, I also got to spend lots of time with lots of inspiring people doing inspiring things to help protect birds.
Russ impressed quite a few of our high school friends at our 50-year reunion by telling them I was invited to speak at Harvard. Of course, I had to make it clear that I wasn't invited
by
Harvard, but by the storied Brookline Bird Club, but either way, it was quite a thrill!
Russ and I took two other trips together, too. We went to Florida to visit our son; in Orlando we saw the very first Limpkin chicks I've ever seen...
... and in Saddlebunch Key, I got photos and a
recording
of a couple of Mangrove Cuckoos.
Then we went to California so Russ could for the first and last time go on a Debi Shearwater birding pelagic trip before she retired this year.
So 2019 was an absolutely wonderful year for me, one of the most wonderful, start to finish, that I've been given. I'm ever so grateful for the 673 species of birds I've seen this year, a full 60 of them lifers. I end the year in good health, with better eyesight than ever, and my husband, family, and little dog Pip all well and happy. So gratitude for all this will light my path in 2020 as I work as hard as ever to protect all these treasures I've been given.