At this very moment, people in my neck of the woods are digging out from a foot of new snow, with even more predicted later this week. Nevertheless, it is March and birds are on the move. In my dotage, I'm not as eager to get out birding when it involves winter driving as I used to be, but my good friend Erik Bruhnke, young and peppy, drove me to Superior, Wisconsin, yesterday in advance of the storm, to see three Eurasian Tree Sparrows that have been hanging around since December. En route, we spotted a small group of Trumpeter Swans in the St. Louis River. Many days this winter, I was seeing one or two Mourning Doves in my feeder, and at the beginning of the month I saw three together. But yesterday, I had four all feeding together in my platform feeder, staying there until dusk, pigging out before the storm.
Even as we humans are getting most of our cardio-exercise wielding snow shovels, we're getting into spring mode, too. Some people have already started planting seedlings indoors to get an early start on their gardens, and some are getting their bird houses cleaned out in anticipation of move-in day for bluebirds, swallows, chickadees, wrens, and more. So I was thrilled when my Arkansas friend, certified wildlife biologist Jerry Wayne Davis, posted a wonderful and timely suggestion for improving next boxes: we should cover the front with natural bark except around the hole itself. He included splendid photos to show what it should look like, including inspirational shots of a male Eastern Bluebird and a pair of bluebirds perched on the bark on a couple of his nest boxes, and generously gave me permission to use them on this very blog post.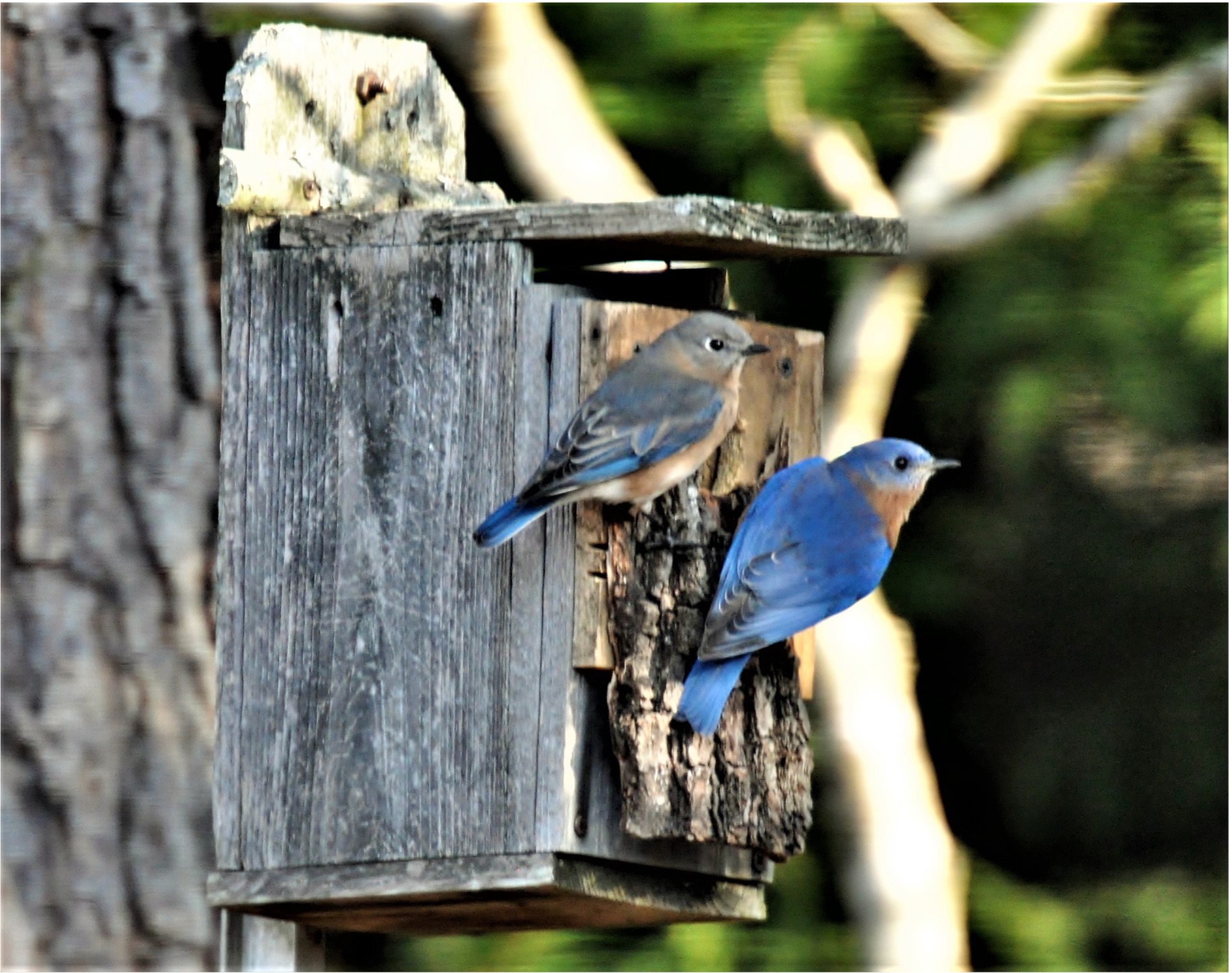 Copyright 2023 by Jerry Wayne Davis, all rights reserved
How can a piece of bark enhance a nest box? Before many birds enter their nest hole, be it a natural cavity or a bird house, they often sit at the entrance for a moment, checking for predators or waiting for their mate to come out before they go in. The rough surface of bark makes this much easier. The bark he uses extends to the bottom of the next box—I suspect that a nice thick chunk of bark may provide some insulation as well as comfortable perching opportunities, providing eggs and nestlings at least a little extra protection from excessive heat and cold.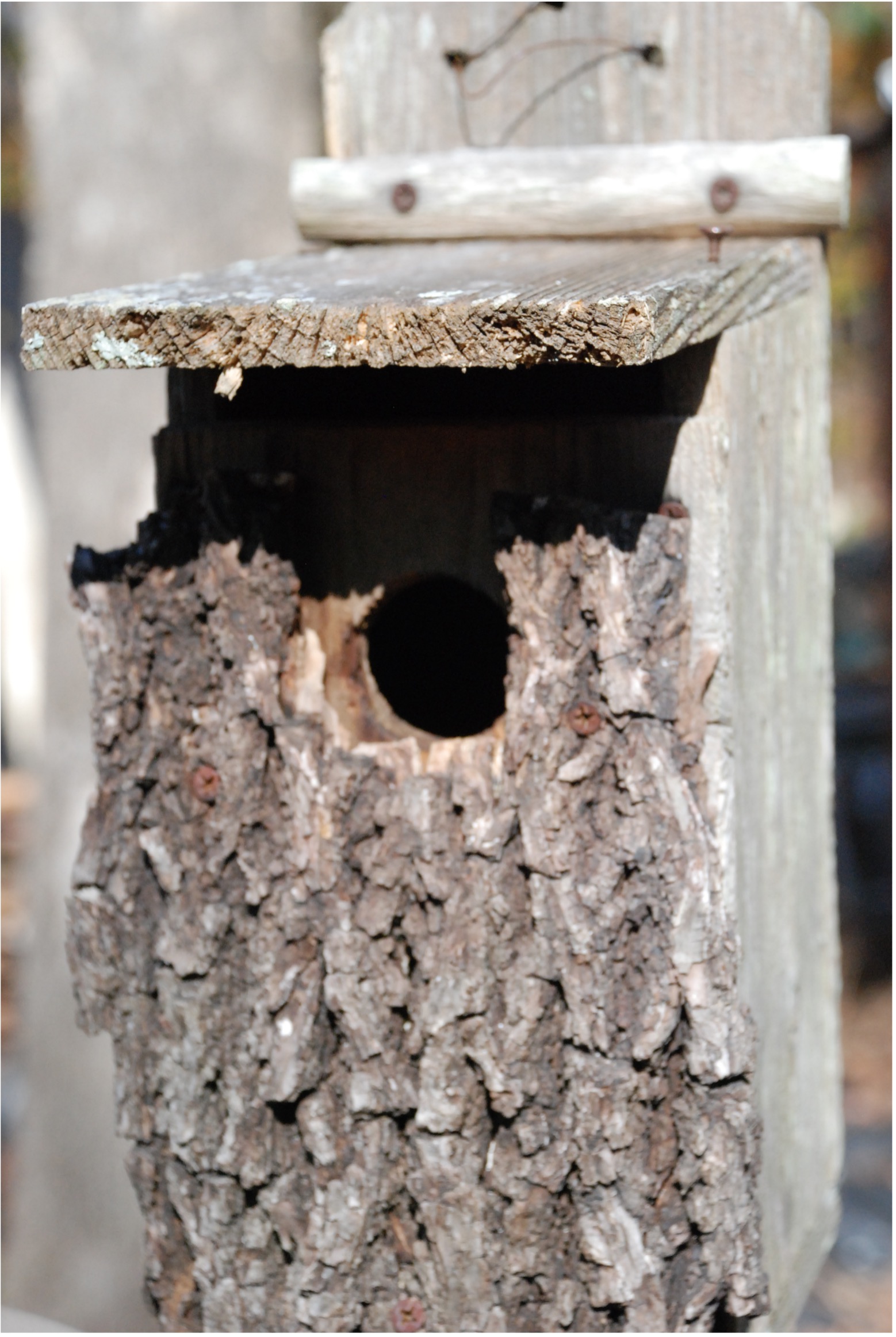 Copyright 2023 by Jerry Wayne Davis, all rights reserved
Eighty-five American bird species nest in cavities in snags and hollow trees and Jerry also reminds us how important it is to these vulnerable birds to provide predator guards to keep cats, raccoons, and rat snakes out. He notes that we can find bark of appropriate sizes on fallen logs, snags, firewood, and at wood compost recycling centers.
Jerry Wayne Davis helped me a lot when I was researching my 101 Ways to Help Birds. I particularly love what he wrote regarding nest boxes:
Research and surveys have shown that only one percent of [our human] population is willing to do anything to make a difference. Many labels on medication tubes state one percent active ingredients and 99% inert filler. Our birds need you to be that one percent of active ingredients and not just filler living a life of doing nothing more than taking care of your biological needs. Habitat problems were created one person at a time and will have to be solved the same way. If you are not doing your part the job is not getting done. If you are not going to do more for birds in this lifetime, what lifetime do you plan to start?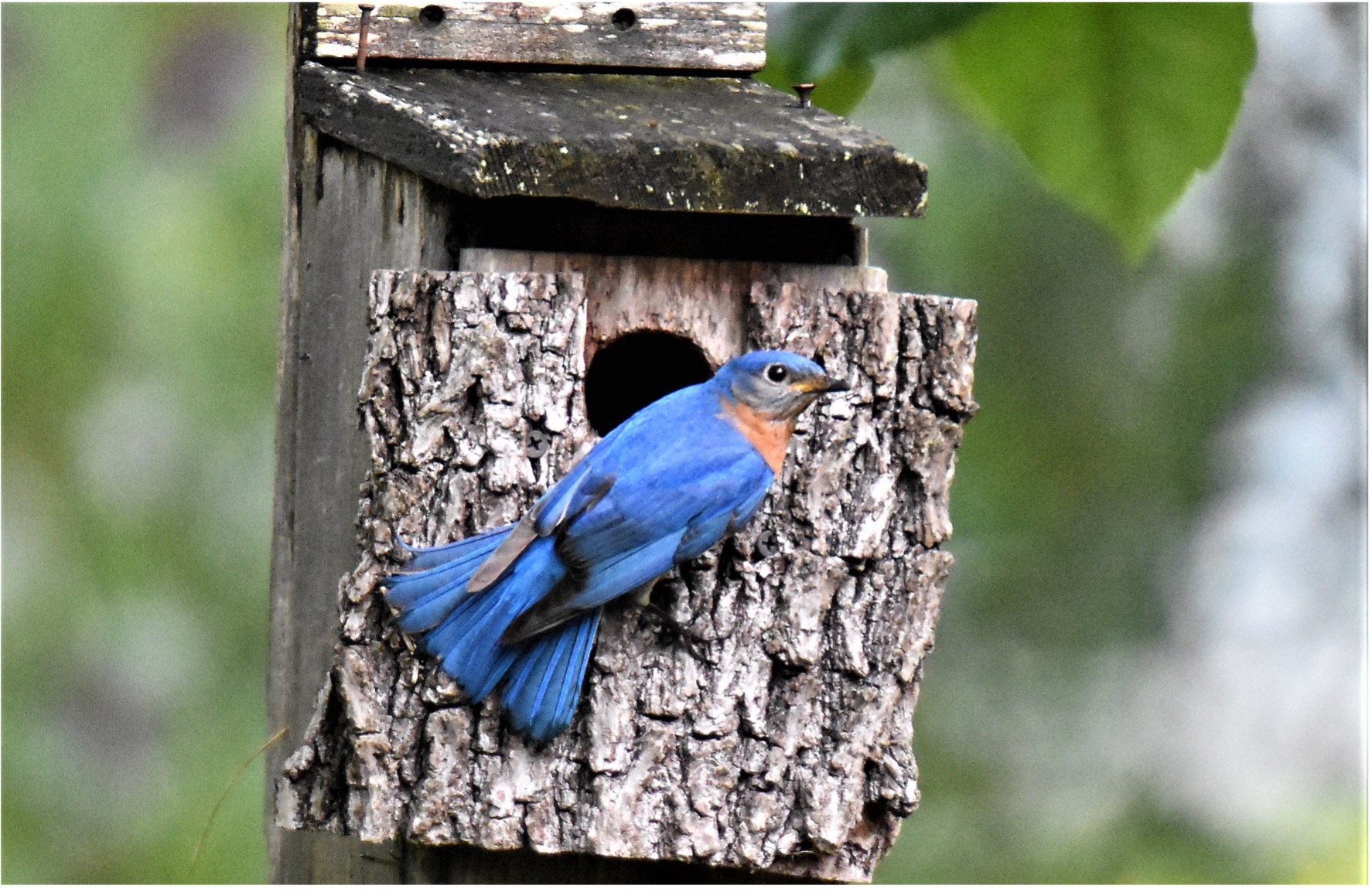 Copyright 2023 by Jerry Wayne Davis, all rights reserved