Today is the very last day that I will ever be in my sixties. It sounds terribly strange to be turning 70 (something Paul Simon noted back when he was in his 20s), but not nearly as scary as acknowledging that tomorrow I'll be entering my eighth decade. Based on my sixties, and every other decade I've been through, there are scary times ahead. But based on my sixties, and every other decade I've been through, there should also be lovely, exciting times ahead.
When I started thinking about it, I realized that my sixties have been my most wonderful decade so far. The Cubs won the World Series—something that had never happened since my Grandpa was a little boy.
I'm having more fun with bird photography than I ever thought possible. I just got a mirrorless camera with a 100-500 mm lens that is lighter weight than my old camera with the 100-400 mm lens, but so far, that slightly reduced weight hasn't mattered much. Even in my dotage, my ankle, knee, elbow, and shoulder joints are hanging in there, allowing me to lug the camera pretty much everywhere, taking photos and videos of my new baby grandson as well as of birds.
Speaking of which, even though I had no experience with being a grandmother for almost 69 years, I seem to be adapting well to the novel situation—I'm having SO much fun with the little guy! He can't be vaccinated so far, so protecting him from Covid has been tricky, but I seem to have lucked into (so far) a best-case scenario. My daughter and son-in-law came to live with us in April 2020, had their baby here, and now have bought a house right here in our city, just 7 minutes away. I'm providing childcare 5 days a week while they work from home now. It's been wonderfully gratifying getting to introduce Walter to birds, squirrels, and other natural beings.
I was in my 20s when I first started birding. That first decade, much of the joy went far beyond seeing so many birds for the very first time—it was a whole new world of discovery. Even the mammals I'd known for a long time were suddenly new—in Chicago and southern Michigan, the backyard squirrels turned out to belong to two different species, Eastern Gray and Eastern Fox squirrels. Discovering the existence of adorable red squirrels the first time Russ and I went to Port Wing, Wisconsin, was truly magical.
In my 30s and 40s, I was still discovering new things, but now at a slower pace except when I stepped into the whole new world of the tropics—it was when I was 49 that I first went to Costa Rica and to Trinidad and Tobago. In my 50s, I went back to Costa Rica twice, and got to go to Guatemala and Mexico as well. I was definitely slowing down a bit—the 14-year-old guide assigned to lead me to a Horned Guan in Guatemala when I was 55 was thrilled about how old I was—he exclaimed that I was even older than his grandmother! We were lugging my spotting scope along but that was hardly the real reason we were so far behind the men in their 20s and 30s who made it up the mountain much faster. Mentally I wasn't slowing down, at least not that I could notice, but I was losing that hunger—the fire in my belly—to add ever more lifers.
But of course I will always love seeing new birds, and I started out my sixties on 11/11/11 trying to see a truly spectacular and long-yearned-for lifer, a California Condor, in the Grand Canyon.
It was cool enough that I got to go birding, for the first time ever, in Cuba, Peru, Uganda, Panama, Germany, Austria, and Hungary, but the real thrill was seeing a handful of species I'd specifically yearned for for many years—birds such as the Cuban Tody...
...Andean Cock-of-the-Rock...
... Marvelous Spatuletail...
...Harpy Eagle...
...Great Tit...
... and European Robin.
Adding birds to my lifelist wasn't the point—I was even thrilled to see an uncountable Chukar wandering in my own neighborhood.
It was during my 60s that I did a Lower-48 Big Year—that is, going out to see as many bird species as possible in a single calendar year. And I was invited to speak at a lot of really cool birding events, including at Harvard! (That was for the Brookline Bird Club which meets at Harvard as a matter of course, but still!!)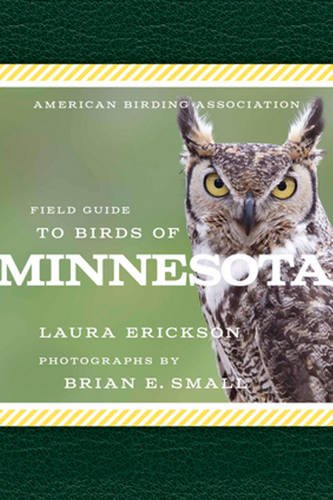 I wrote 6 books during my sixties, including the Field Guide to the Birds of Minnesota for the American Birding Association (now in its second printing!) and one for National Geographic--just a pocket guide to birds but it really impressed my daughter (something not easy to do).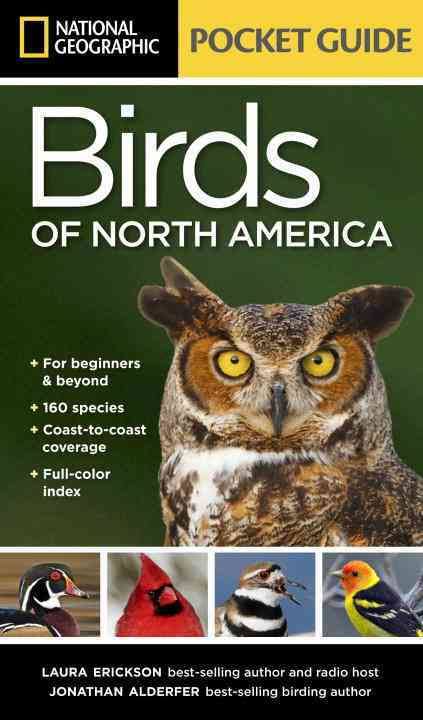 Now I'm almost done with another book, my first to appear while I'm in my seventies.
In every decade of my life I've lost beloved relatives and friends and pets. I've also had some health challenges here and there which seem to be accelerating. But that has made me appreciate what a gift each day really is. I have a great dog, my husband is doing well, and right this moment there's a cool little Rufous Hummingbird visiting some feeders, including mine, right here on Peabody Street.
And when she's not in sight, I'm still taking great pleasure in my little chickadees. Seriously. Who could ask for more?